Installed with the newest machines from Panatta,
one of Europe's biggest manufacturers of training machines
You can work up a good sweat in comfortable space in which wood sets the tone.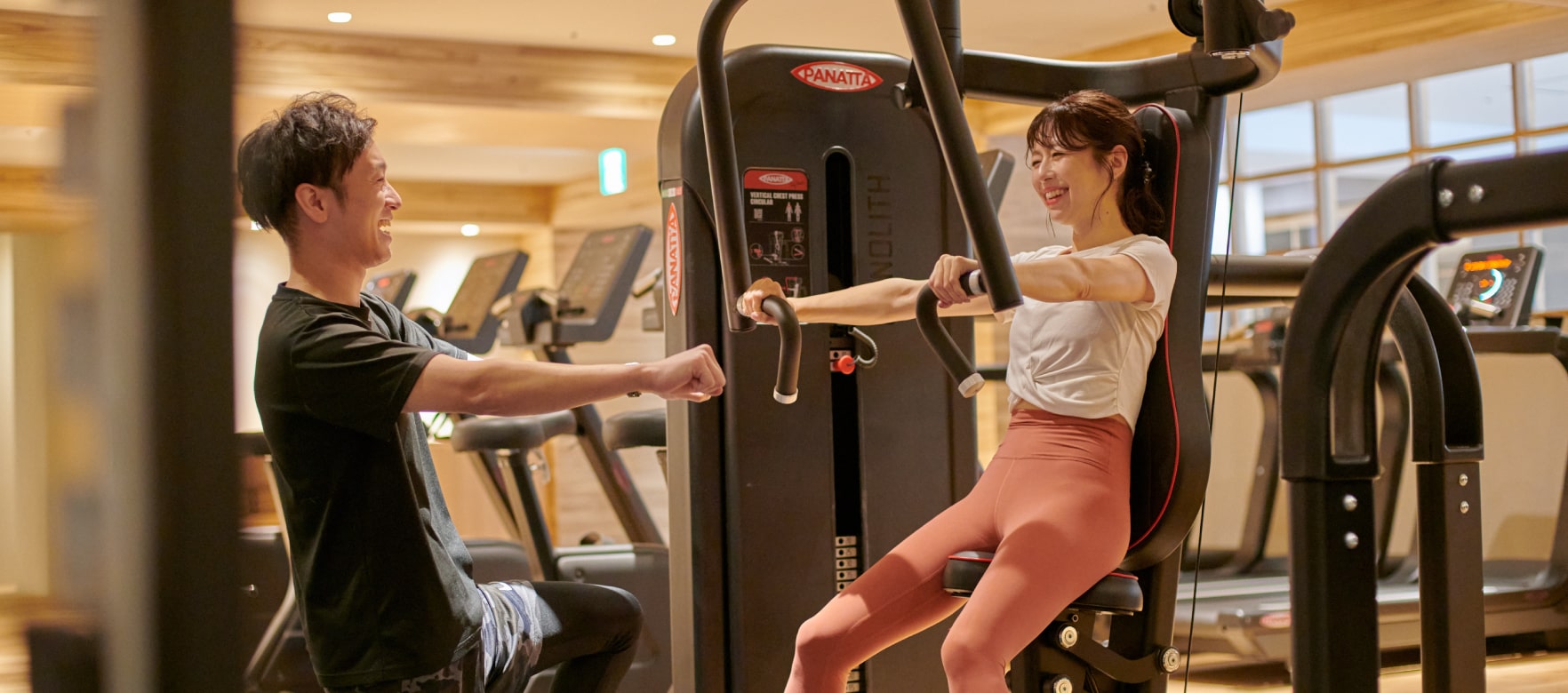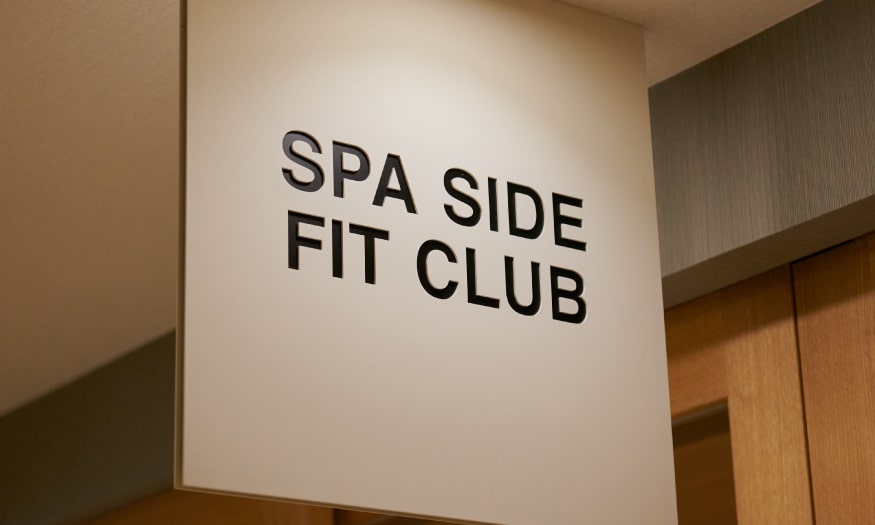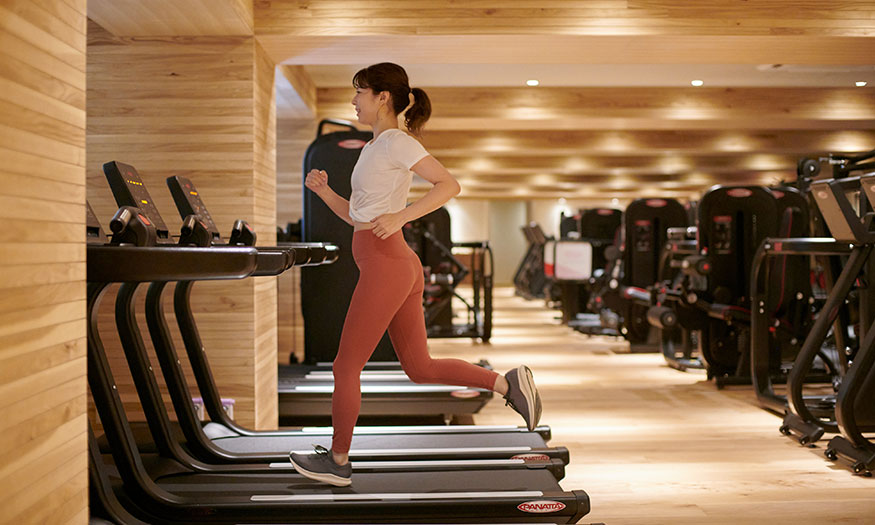 Features of the gym
Feature1

Installation in a hotel in Japan for the first time
Genuine machines

Panatta is one of Europe's biggest manufacturers of training machines.
All of the machines were manufactured at Panatta's own plant in Italy. They are characterized by a distinctive design based on biomechanics and by an elegant appearance.

Feature2

Arrangements for both drop-in customers and monthly plan members

We have prepared a plan for payment with each use and a plan for unlimited use upon payment of a monthly membership fee.
We strongly encourage not only overnight guests but also residents in the vicinity to make use of the gym as they wish.

Feature3

Have a nice soak in the spa after a workout!
Presentation of a ticket for the large bath

Both visitors and Platinum members can relieve fatigue in a spa after rinsing away the perspiration from their workout.
You can enjoy a variety of spas.
Use plan
One-day plan
Plan description

Use of the gym without an overnight stay at the hotel, with a ticket for using the spa (face towel provided)

Eligible persons

Hotel guests and people who are not staying overnight at the hotel (for a fee)

Reception counter

First lower level
| | Adult (persons aged 16 or over) |
| --- | --- |
| Use by hotel guests (staying overnight) | Free *Residence accommodation guests: ¥1,100 (tax-included) |
| Use by people who are not staying overnight at the hotel | ¥3,300 |
Spa Side
Fit Club
individual membersMembership
Plan
By type of member
Fees (tax-included)
Hours of use
Privileges
Initial membership fee
Handling fee
Monthly dues
PLATINUM
MEMBER
¥22,000
¥16,500
9:00 – 22:00
Large bath (unlimited use),
face towel,
bath towel,
shoe check,
50% discount on pool admission (May – September),
rental shoes,
rental wear,
10% discount or 10-minute extension on relaxation
¥3,300
REGULAR
MEMBER
¥22,000
¥11,000
9:00 – 22:00
50% discount on the spa admission fee
¥3,300
DAY USE
MEMBER
¥11,000
¥7,700
9:00 – 16:00
¥3,300
NIGHT
MEMBER
¥11,000
¥7,700
17:00 – 22:00
¥3,300
HOLIDAY
MEMBER
¥5,500
¥6,050
9:00 – 22:00
(Only on Saturdays, Sundays, and holidays)
¥3,300
STUDENT
MEMBER
¥5,500
¥6,050
9:00 – 22:00
¥3,300
Town resident discount: ¥2,200 off Platinum member & Regular member monthly dues, and ¥1,100 off on other fees
Family discount: A discount of ¥1,650 per person in the case of family membership (Platinum member or Regular member, up to two people living in the same household)
The town resident discount and family discount cannot be used together.
We also have a bargain corporate membership plan. Please don't hesitate to ask us about it.
Detailed information
Hours of use

9:00 – 22:00

Reservations

Not required (there are limits on use of machines when crowded – about 20 minutes per machine, for example)

Rental items

If you wish to rent any items, please ask the staff at the gym reception counter.

Free lending

Rental for a fee

Shoe rental: ¥550 (tax-included)
Wear rental: ¥550 (tax-included)

Sales

Note:

The following people will not be allowed to use the facilities.

People who are inebriated
People who have exposed tattoos
Women who are pregnant

Prohibited behavior

Consumption of food or beverages except for rehydration
Talking on the telephone inside the gym
Smoking
Hazardous behavior