A sauna house that can be reserved for use by a single party.
Let the soothing sound of waves wash over you while gazing at the vast expanse of ocean before your eyes.
We have prepared private space where you can have the magnificent view all to yourself.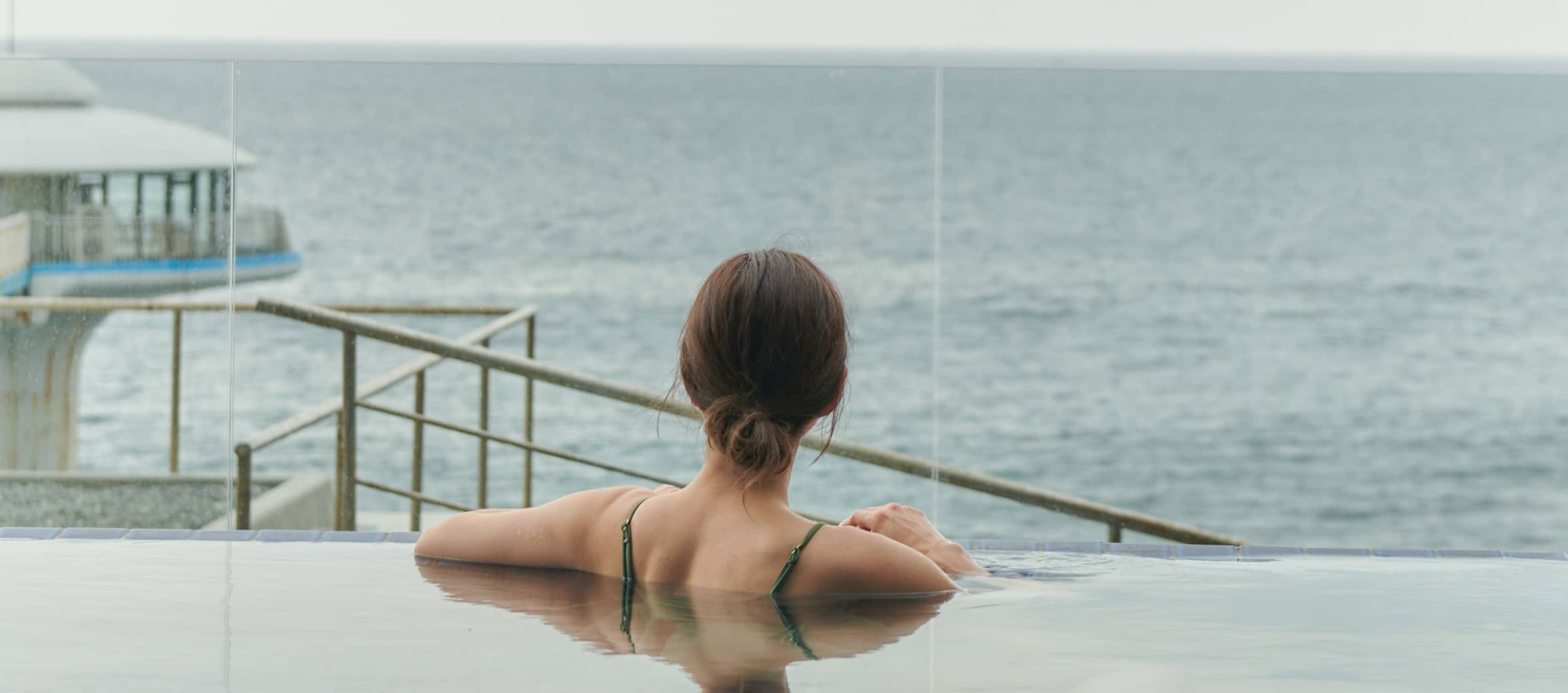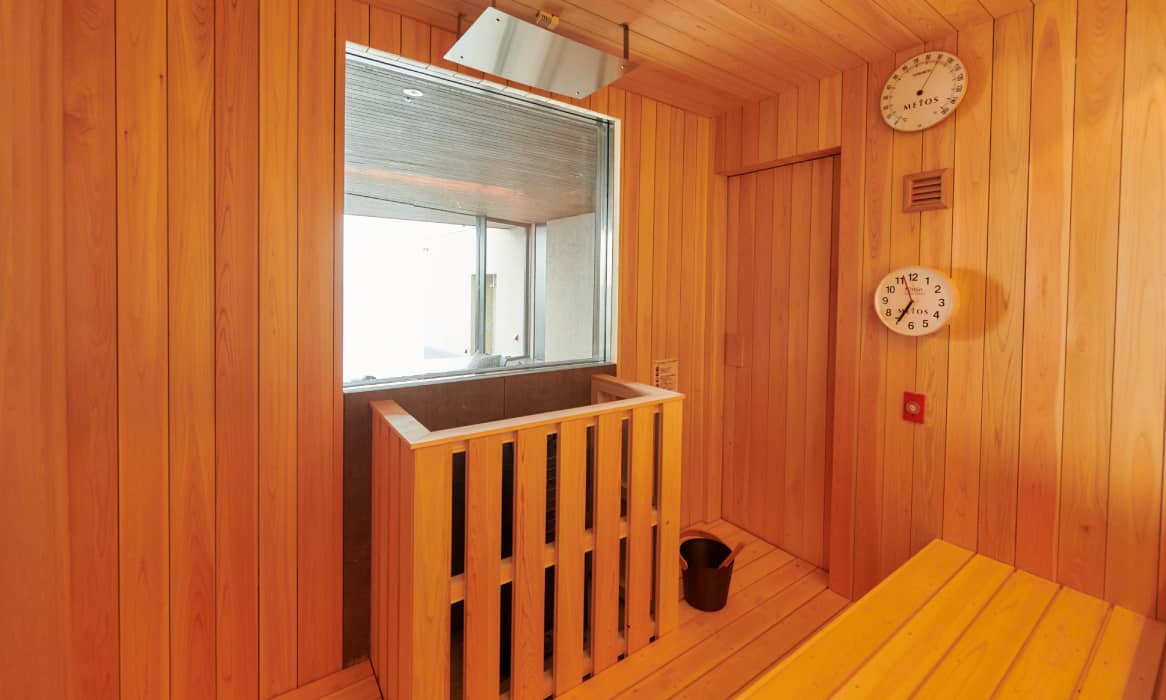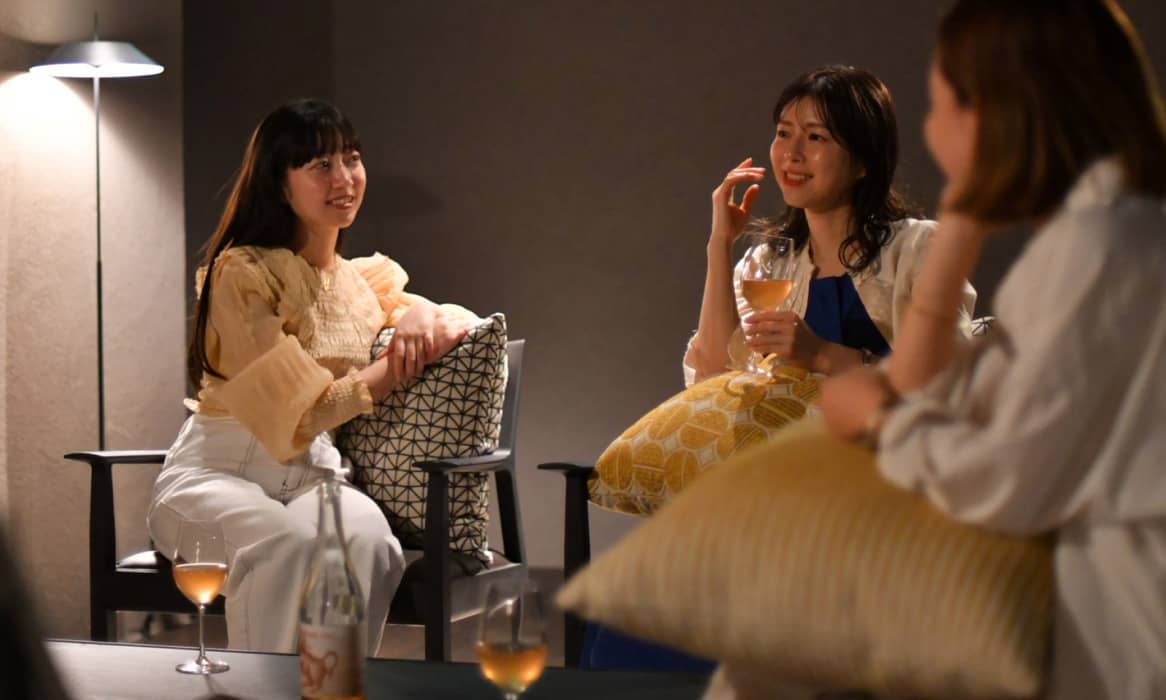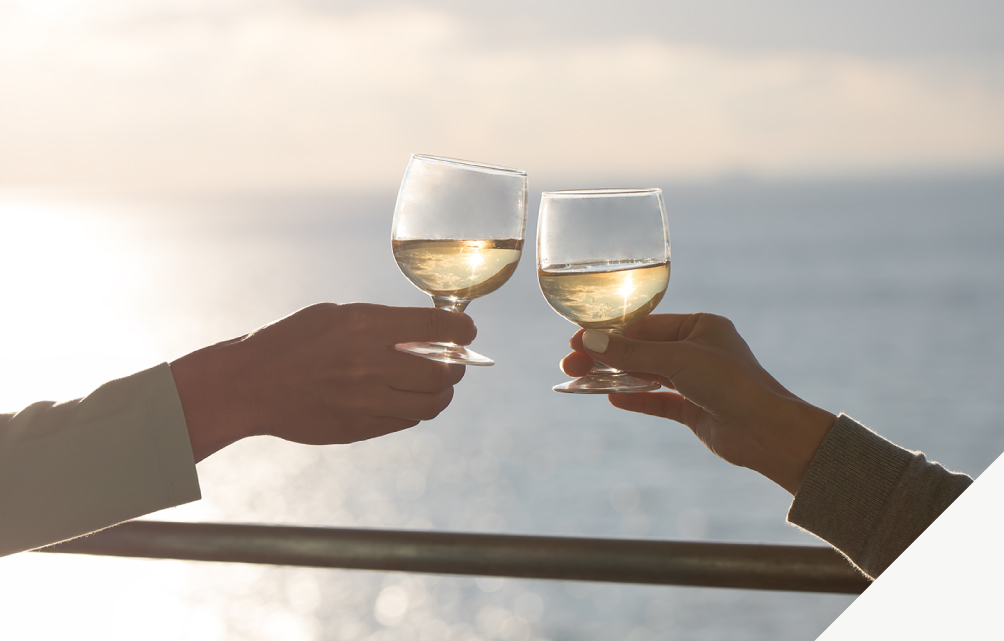 The break we offer
Distance yourself a little from the everyday world
and take time for a gratifying break to warm both body and soul.
We would be delighted to become a place
where you can reset your body and soul, and recover your true self.
Features of "SAUNA HOUSE on"
Feature1

Private-room saunas

We offer private-room saunas for use by only a few parties per day. These are self-löyly saunas (löyly is Finnish for the steam that comes off hot rocks in a sauna) where you can spend time warming both body and soul, either by yourself or with a loved one.
Let yourself feel all the vitality of the great outdoors spread out before you.
We lend quality sauna gowns and hats to guests, free of charge.
People using these saunas must wear swimsuits.

Feature2

A garden terrace with a spectacular view

The garden terrace encompasses a cold-water bath, outdoor bath (not filled with hot-spring water), and fresh air bath. You can have a relaxing interlude there while taking in the view of the Pacific Ocean.
We have also prepared a limited-time BBQ Plan for use by large groups of family and friends.

Feature3

Relax as if you were at home

We have also readied a fully-provisioned living space including a mini kitchen, out of our desire to have guests make themselves right at home.
We also offer several types of beverages supplied by producers in Wakayama Prefecture. You may bring in your own foods and beverages too.
Because we have also prepared cribs for infants, children's dishes, and other articles for use by children, you can bring children along with peace of mind.

Feature4

Amenities that are friendly to the
environment and users

We have introduced amenities by F organics/ObyF, a made-in-Japan total beauty brand.
Naturally derived materials (including water) make up more than 99 percent of the content of these products, and more than 95 percent of the plant ingredients used are organic.
Treat yourself to skincare items born from the power of organic plants.

Feature5

Furnishing only what is needed

To preserve the ecology, we furnish only the minimum necessary amount of amenities. We do not supply disposable items such as toothbrushes and hair brushes, and do not furnish room wear.

Feature6

Touches for out-of-the-ordinary experiences

We also offer a massage plan for massages using aromatic oils and CBD.
Because two people can receive this service at the same time, you can get a physically soothing massage together in a completely private space.
Advance reservations are required.
Plans for use
Basic Plan
| | From two to eight people |
| --- | --- |
| Use for three hours | ¥66,000 |
| Use for four hours | ¥88,000 |
| Use for five hours | ¥99,000 |
| Use for six hours | ¥110,000 |
| Reservation for the whole day | ¥165,000 |
Can be used by up to eight people (including children) at the same time.
All figures for fees are tax-included.
Optional Plans
If you would like to use one of the options, please notify our staff when making your reservation.
BBQ Plan

This is a limited-time plan using local foodstuffs from Wakayama Prefecture.
* Please make a reservation no later than 18:00 two days before the intended day of use.
* Please ask about details when making your reservation.

Starting at ¥7,700 per person
Rental of a BBQ burner only: ¥5,500

Relaxation Plan

An original spa plan using CBD and aroma oil

60 minutes: starting at ¥9,900 per person
All figures for fees are tax-included.
Detailed information
Equipment,
provisions,
and amenities

Sauna gown, sauna hat
Bath towel, face towel
Dryer
Electric kettle
Microwave oven
Shampoo, conditioner, body soap
Face wash, toner, milky lotion, cleansing
Body milk
Hair oil
Wine cellar
Wine, beer, plum wine
Soft drinks, alcoholic beverages
* Guests are permitted to bring in their own foods and beverages

Registration

1F front counter

Note

You must wear a swimming suit in the saunas. Please make sure to bring one along.